In this newsletter:
== // == // == // == // ==
SUMMER SESSIONAL OPPORTUNITIES
There are a number of sessional teaching opportunities currently posted for Summer 2021. You can find the advertisements here:
== // == // == // == // ==
SUMMER BOOK ORDERS
The UPEI bookstore is requesting textbook orders for the Spring/Summer 2021 sessions before
26-Mar-2021.  Book orders for the semester can be submitted by email or through the on-line order form.
Please ensure the following information is on your order: Course Number, Title, Author Name, correct ISBN, Publisher, and Quantity.
Please include the ISBN for any access codes/e-books that your course offers in your order. Please indicate if the access code is a requirement for the students to pass the course, or if it would be recommended for studying.
Many students take advantage of charging to their student accounts, so they can have course materials on the first day. This also allows the students to purchase supplies with the text.
The Faculty encourages all instructors to utilize the service of the bookstore as much as possible.
Your cooperation is much appreciated.
== // == // == // == // ==
IN THE NEWS
Darlene Nuqingaq, sessional instructor in the Faculty's Certificate in Educational Leadership in Nunavut program, has won the Arctic Inspiration Prize. Her proposal, Imaa, Like This: Children and Youth Expressing Themselves Through Music, earned the $1-million prize. The three-year project is designed to create social change through music. You can read more about this inspiring project in the CBC News article linked here.
== // == // == // == // ==
HURRAHS!!!
First, lets just start by acknowledging that there is a lot to celebrate since we last blogged, so I'm just going to leave this here…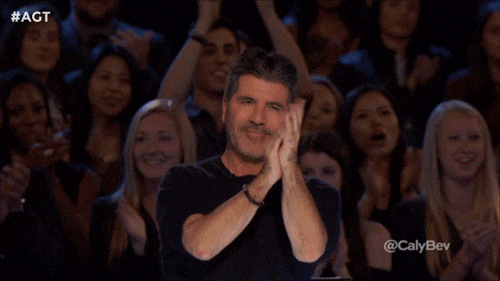 Graduate Excellence in Teaching Award: Congratulations to Dr. Alaina Roach O'Keefe, who was recently awarded a "Graduate Excellence in Teaching Award" (for the second year in a row!) from the University of Western Ontario for her teaching of "Understanding the Early Childhood Educator" online in the summer of 2020!
Publication: Michael Ampong, one of our Ph.D. students, has recently had a paper accepted as a Roundtable-Poster Presentation at the Rosa Bruno-Jofré Symposium in Education to be held on March 25 & 26, 2021, at Queens University. His paper is titled "Enhancing assessment practices in online education in Atlantic Canada and Ghana: Key factors and their implication for higher education" and he will speak on commonalities and differences in Canada and Ghana's online learning and assessment practices and how his study would bridge these contexts and contribute uniquely to both. Congratulations, Michael!
Exemplary Mentorship: In January, UPEI Campus Events shared the journey of Han Xu, a graduate of our MEd program, now pursuing her PhD at Queens University. The article is a testament to how Han's hard work and Dr. Tess Miller's guidance were a model instructor-student relationship. We look forward to hearing about Han's continued success.
Spin-Time DJ: Congratulations to Charlie Sark, who recently did a great job as the host spin-time DJ on the Mainstreet PEI segment on CBC Radio. If you missed the episode live, you can listen to it here!
Grant Awarded: Congratulations to Dr. Rachelle Gauthier, Elizabeth Blake and Dr. Tess Miller, who have been awarded a 2021 SSHRC Explore Research Grant (SERG) to help advance their ongoing research entitled "Linguistic Self-confidence Among Pre-Service Teachers in French as a Second Language BEd Programs." The aim of this research is to understand challenges related to linguistic self-confidence experienced by second language French speakers as they train to become second language French teachers. This study has garnered interest from other Faculties of Education across the country, as it has the potential to influence recruitment and programming for FSL teacher education. This project is also connected to the Building Confidence Through Community project. 
Grant Awarded: Congratulations to Lyndsay Moffatt and Masters student Ross Reid, who have been awarded a SERG for their inquiry entitled "The Social Construction of Language Proficiency and Learning." This study is designed to address some of the current challenges faced by post-secondary international students and their instructors. In addition, this study will help illustrate how specific tools of discourse analysis might be applied to focus group interview data.  
Grant Awarded: Incoming pre-service teachers to our BEd (français langue seconde) program are in for a real treat!  Thanks to a wonderful idea from Tess to create a "French Language Ambassador" position within the Faculty of Education, and a generous grant of $10,000 from the Ontario Public School Boards' Association for their project "Building Confidence Through Community: Creating authentic opportunites for language engagement within a BEd (FSL) program," our students will have various opportunities to speak French and become meaningfully involved in the French-speaking community outside the classroom. Rachelle and Elizabeth will soon be hiring our "ambassador", who will organize social events and help forge connections between pre-service teachers, students in the Modern Language Department, and the Acadian and francophone community.  Thank you Tess, Rachelle and Elizabeth for this wonderful partnership!
== // == // == // == // ==